Need something custom and one of a kind?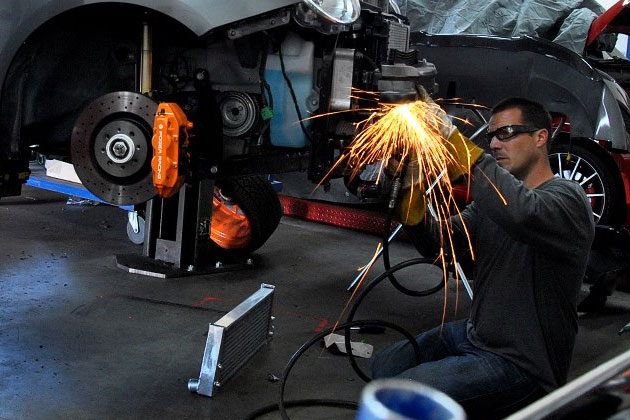 Need a top quality Roll Cage? Custom Exhaust? Intake? Bracing?
Every now and again, you simply cannot find what you want. Here at MADNESS that is not a problem.
We have a full Fabrication Studio to design and custom build any part you could want for your Dodge Dart! We also partner with a top quality water jet company that can custom cut just about anything from a custom bracket, engine cover, badge or just about anything you can dream of.
Custom Exhausts, Intakes, Mounting Brackets, Custom Suspensions, Cages, Brace Bars and just about anything else can be done on premises. We employ top notch fabricators and techs and also partner with top quality painters, pinstripers, powdercoaters, upholsters.

Our projects have been repeatedly highlighted at SEMA, Los Angeles Auto Show, Motor Trend Auto Show along with many, many other venues. We have also been featured on Velocity Channel, Speed Channel and Comedy Central on episodes of My Ride Rules, West Coast Customs, Car Fix, All Girls Garage, Gabriel Iglesias Stand Up Revolution. In addition, a number of online and print media has featured the cars we built including Motor Trend and Eurotuner Magazines.

We can make your dreams come true!

Give us a call at 562-981-6800 or stop by our location to discuss the endless options that are available for your Dart.