Want to set your Dart apart from the rest with a one of a kind, top quality custom interior?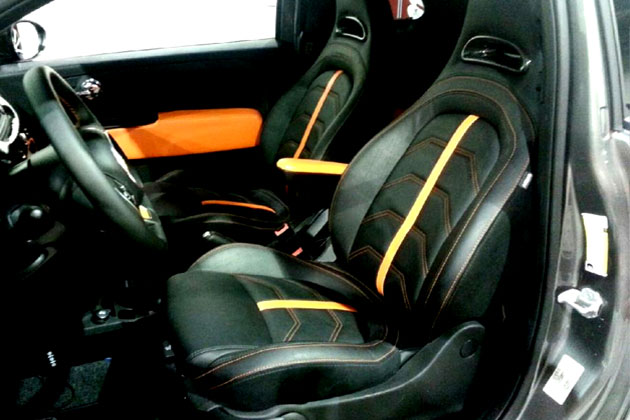 Dart MADNESS offers custom upholstery services for your Dodge Dart. We can assist you in designing a truly one of a kind interior that will look beautiful, be comfortable and also long lasting. Whether you are looking to simply upgrade your current seat upholstery or want something that is truly one of a kind. We can help.
Give us a call at 888-883-7552 or 562-981-6800 or stop by our location to discuss the endless options that are available for your Dart.